​
PRESS RELEASE:
Shane Cooley is "Dracula" - New Vampire/Werewolf Double Single Releases October 14
​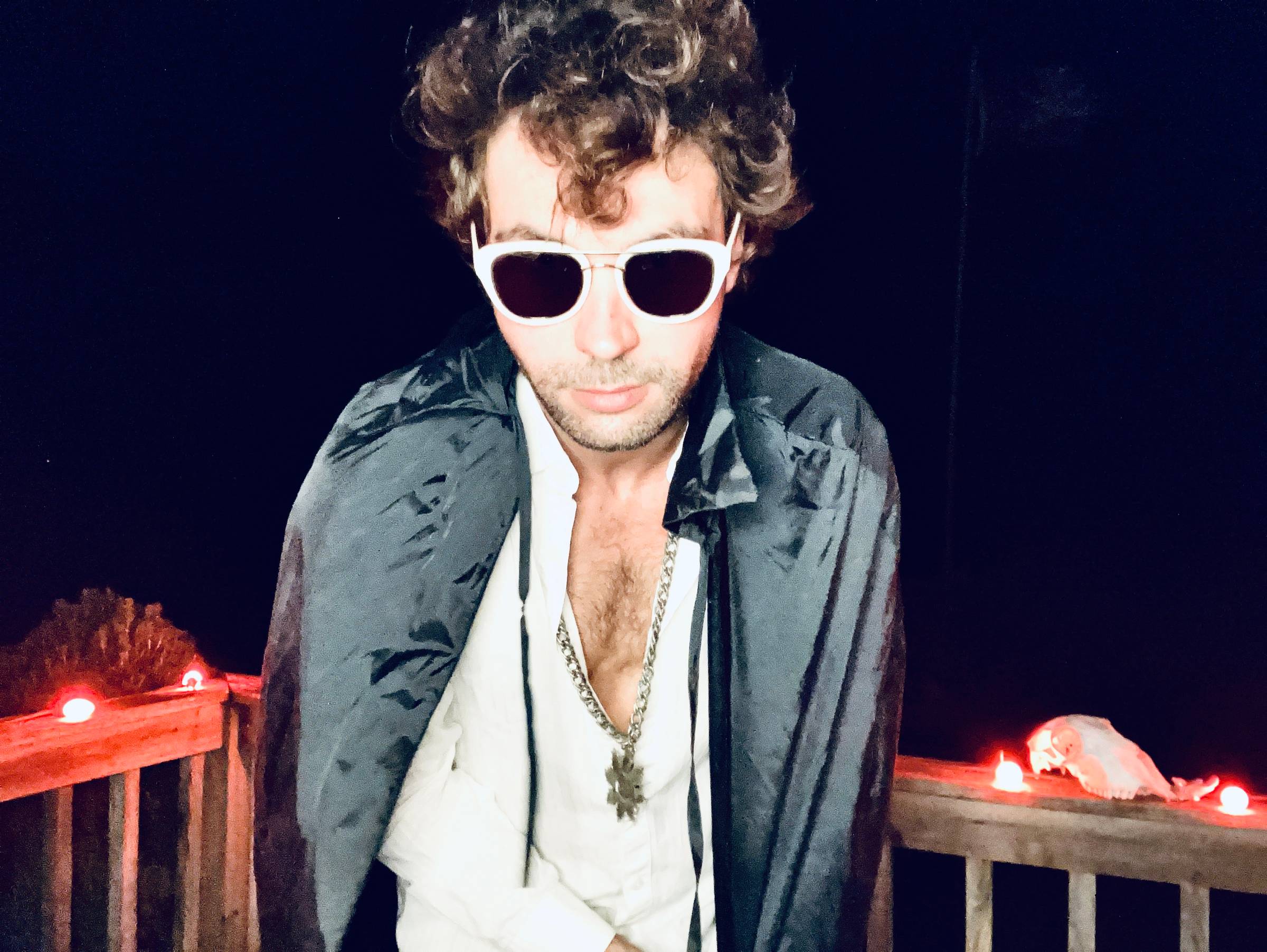 ​
2022 has been a fruitful year for Shane Cooley. The prolific singer/songwriter released his seminal full-length LP "Forest," in April, followed by his summer single, "Stella Ray." This October, Cooley will be back-to-back releasing a Halloween-themed double single, "Dracula," followed by five more new tracks on his EP, "The Circus Rolls On." All recordings were self-produced at Cooleyland in Mollusk, VA, and mastered at Kevorkian Mastering in Brooklyn, NY.
​
The two-track "Dracula" single consists of the vampire-themed rock n' roll anthem, "Dracula," and the moody, werewolf-inspired "Moonlit Words," which is a remix of a song Cooley penned in 2010. "Since I started self-producing my music about a year ago, I've noticed that my releases seem to line up with the seasons," said Cooley. "Bela Lugosi's Dracula is one of my all-time favorites. I always used to pretend I was Dracula when I was a kid, even when it wasn't Halloween." Continuing with the trend of his recent releases, Cooley performed all the instruments on both tracks. "Dracula" and "Moonlit Words" will be available on all streaming platforms on October 14.
​
Cooley will be celebrating the release of the "Dracula" single on the late-night acoustic stage at Utopiafest in Burnet, Texas (October 14-15). "In 2015, I was asked to play the closing set of the entire festival at 4am. People kept wanting to hear more songs, so I played until the sun came up. It's become a bit of a tradition now, and I think that's where the whole "Dracula" thing came from. I'm pretty sure some of the folks at Utopiafest actually believe that I am a vampire. At times, I've wondered that myself." More on the festival at http://www.utopiafest.com .
​
Following the single release, Cooley will be unleashing his new EP "The Circus Rolls On," which will be available on October 28. More information on Shane Cooley can be found at http://www.shanecooley.com .
​
​
RECENT PRESS / ADDITIONAL LINKS ​
​
​
​
​
​
​
​
​
​
EMAIL SHANE - [email protected]
​
We respect your privacy. Unsubscribe at any time.